Disclaimer:
The advice given during readings is for entertainment purposes only and should not replace the advice of a licensed legal or medical professional. Spiritual Services are carried out according to traditional methods, however results are not guaranteed. The efficacy of charms and physical items purchased through jamesduvalier.com is likewise not guaranteed. You must be 18 years of age or older to request the services listed on this site. By requesting the services of this site, you wave jamesduvalier.com and all those associated therewith from any legal liability and you agree to the terms of use of this site. See the privacy policy and terms & conditions pages for more information.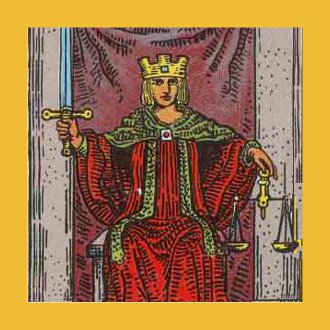 Privacy Policy
What information do we collect?
You have the right to visit this site in complete anonymity. Jamesduvalier.com does not keep records of any information divulged during readings or requests for spiritual work. All payments are processed through PayPal either directly from your account or with a major credit card and jamesdulvalier.com and all individuals associated with said domain name do not have direct access to your credit card number or any personal information as a result of these transactions. When ordering a reading or requesting a service on our site, as appropriate, you may be asked for your: name, e-mail address, mailing address or phone number so that you may be contacted regarding you desired service or so that a product may be sent to you. Jamesduvalier.com will NEVER sell or give this information to any third party under any circumstances. All information discussed during readings or in the course of spiritual work will be help in the strictest of confidence.
You may receive periodic e-mail form us to let you know about new and exciting services or to inquire about your level of satisfaction with our services. If you would like to recieve the periodic newsletter, please subscribe by clicking here. You can unsubscribe at any time. Please allow 24-48 hours for the subscription cancellation to take effect.
This site uses google analytics to help to make the site easier to find and to use.
Transaction Security
We implement a variety of security measures to maintain the safety of your personal information when you place an order. We offer the use of a secure server. All supplied sensitive information is transmitted via Secure Socket Layer (SSL) technology. Jamesdulvalier.com does not directly process orders or collect credit card information. All such transactions are handled via PayPal either directly from your PayPal account or with a major credit card and no payment or credit card information is kept by jamesdulvalier.com.
Third Party Links
Any links outside of our site that you may click on that are not affiliated with jamesdulvalier.com have separate and independent privacy policies. We therefore have no responsibility or liability for the content and activities of these linked sites. Nonetheless, we seek to protect the integrity of our site and welcome any feedback about these sites.
Disclosure of Information to Outside Parties
We take your privacy VERY SERIOUSLY! We do NOT sell, trade, or otherwise transfer to outside parties your personally identifiable information, unless require by law or for our own protection is cases of defamation, libel or harassment.
Terms of Use
By requesting any of the services listed on jamesduvalier.com you agree to the following:
-You are at least 18 years of age and above the age of majority in your country, state or province.
-You have read and agree to the privacy policy of jamesduvalier.com.
-You understand that the use of this website is intended for entertainment purposes only and that the results of spiritual work, spells, charms and all other services are not guaranteed. While refunds are occasionally given upon request, you should take into consideration the fact that a service may not produce results and predictions given during reading may not manifest.
-You release jamesdulvaier.com and all individuals associated with said domain name from any legal liability for whatever reason and you understand that you may be held legally responsible in cases of libel or defamation of character against James Duvalier and the website www.jamesduvalier.com. You also release jamesduvalier.com and all those associated therewith from any legal liability due health issues, skin irritation, damage to your person or property and that may arise from the use or spiritual baths, candles and all products sold or recommended by www.jamesduvalier.com.
Cookie Disclosure Statement
Notice: JamesDuvalier.com is required by the law to advise you that we may or any affiliated sites which you may be directe to may use cookies (i.e. Paypal). Since we use Analytics, that means that cookies are employed. Any data that is collected is used only in order to assist you the viewer, in having the easiest possible experience in navigating and accessing all of the features of this site. Your privacy is always protected. Please see the privacy policy above for complete details.
Note about analytics – You should know that your personal information such as your name, address etc. is NEVER reported to us – the type of information that is collected includes such things as- how you arrived at the site (social networks, search engine, etc.) and what pages you visited, etc. Again your privacy is ALWAYS protected.
Copyright and reuse of material published on this site.
All original content published on this website is copyrighted by JamesDuvalier.com. You are allowed to publish and reproduce articles by James Duvalier under the following conditions:
The authors name is clearly visible and,
you must provide a visible link back to http://jamesduvalier.com
All images on the this site, with the exception of  The Apothecarius shop section are:
in the public domain, or
have some rights reserved and are either
licensed under creative commons 2.0 or 3.0
are credited on the image media attachement page
Photographs authored by James in the blog section are licensed under creative commons share alike and require only attribution. You can learn more about the creative commons license here. Some product mages from The Apothecarius shop are copyright of the author and cannot be used for commerical purposes. If you want to use an image from the Apothecarius section, you must have permission.
If you believe an image on this site is in violation of any copyright laws, please email James or the webmaster by clicking here.
Jamesdulvaier.com has the right to change its terms and conditions and privacy policy at any time.