Almost every culture in the world has a magical system or a form of popular religion to which people have recourse when in need of change in their lives. Having traveled to and lived in many locations around the world, I have had the privilege of studying and undergoing initiations in various animistic and shamanistic belief systems, principally Louisiana Voodoo which I have practiced since early childhood.
My spiritual work involves the invocation of spirits and saints according to orthodox Voodoo tradition and the manipulation of energy through the use of charms and consecrated objects. My spiritual services are deep and thorough, done always according to traditional methods as learned directly from previous generations of practitioners and often consist of several days of deep meditative prayer on your behalf.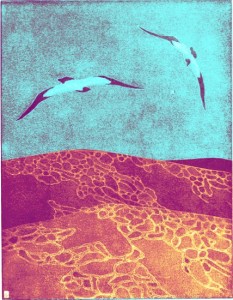 It is essentially a meeting to which all your spirit guides and ancestors are summoned to work on a particular issue.
People request my services for a variety of reasons including:
Spiritual Cleansing
Love & Relationship Issues
To Attract a New Lover
To Bring about Marriage
Success in Money and Business Matters
Legal Issues
Psychic Development and Opening the Third Eye
Spiritual Protection
Deliverance from Bad Luck
Breaking and Removing Curses and Spells Placed by Others
Exorcising and Detaching Malevolent Spirits
Revenge on Those Who Have Done You or Your Loved Ones Harm
If you are interested in requesting my services as a spiritual worker; readings, spells & rituals, please send me an email explaining your situation and needs and we will schedule a personal consultation to see what can be done to help you achieve your desired outcome. Consultations are available via phone, email or Yahoo Messenger. My prices are quite affordable and my work is of high quality and always in line with traditional Louisiana Voodoo practice. I look forward to hearing from you and working on your behalf!