Peace be with you my friends!
I am James Duvalier-author, psychic, spiritual teacher and paranormal researcher. As a result of my own spiritual journey, I have come to the conclusion that the absolute truth behind all religions and spiritual practices is that we are on an ever evolving path toward love, peace and happiness. It is with this principal in mind, that I offer you with an open heart the tools and services of this website. All of the readings, products, courses, articles and services are designed for the ultimate purpose of helping you achieve balance, happiness and peace in both material and spiritual areas of your life.
Feeling lucky?Click an image!

I thank you for taking the time to visit my website and I look forward to performing readings or other services for you. Please feel free to contact me via email any time with questions or comments regarding my services, online courses or my novels. May God and the Saints bless you abundantly!
Get a Reading
Readings are available by phone and email, prices start at $20. Keep reading to learn more about the various types of readings that I offer.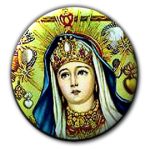 General Reading - A general reading consists of a direct consultation with my spirit guides and the use of my personal intuitive abilities to provide a general plan to bring about success in all areas of your life and of course look into any specific questions or ...read more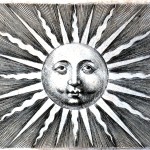 Medium Services - Since an early age, I have had the ability to see and communicate with spirits who are on the other side or trapped between the spiritual world and the physical world. I have even been called to investigate hauntings and poltergeist activity...read more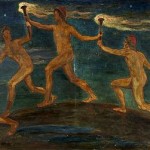 Past Life Reading - Just as the experiences of this life contribute to who we are and how we related to the world, so do our past lives influence the purpose and direction of our current existence.Oftentimes we even carry over phobias and passions from...read more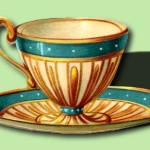 Tea Leaves Reading: Tasseography - Tasseography, more commonly known as a tea leaves reading is a popular form of divination in Europe especially among the Gypsies, and a similar practice of reading coffee grounds or sediment from brewed ...read more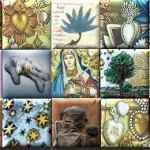 Misa Espiritual - The Misa Espiritual or Spiritual Mass is the most intense and thorough reading that can be done. Not only does it reveal in depth information about your past, present and future, but also confers spiritual protection and empowerment...read more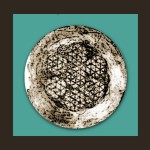 Life Chart Reading - The life chart is essentially a blueprint of who you are spiritually. The compilation of the life chart is a vigorous process that takes into account astrology, numerology, past lives, communication from your spirit guides as well as my own intuitive gifts...read more
Spiritual Services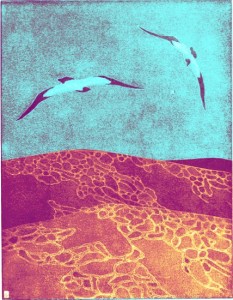 My spiritual work involves the invocation of spirits and saints according to orthodox Voodoo tradition and the manipulation of energy through the use of charms and consecrated objects. My spiritual services are deep and thorough, done always according to traditional methods as learned directly from previous generations of practitioners and often consist of several days of deep meditative prayer on your behalf. If you are interested in requesting my services as a spiritual worker, please send me an email explaining your situation and needs and we will schedule a personal consultation to see what can be done to help you achieve your desired outcome. Consultations are available via phone, email or Yahoo Messenger...read more
The Fundamentals: A Series of Articles
Find more articles in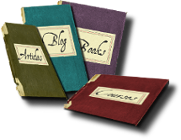 Read the Latest Blog Posts & Comments
Most Recent Posts
Most Recent Comments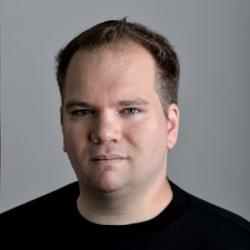 James Duvalier - Maraming salamat sa komentaryo mo! Yes, Saint Martha is an amazing miracle worker and you can use the following novena prayer to pray to her each Tuesday. Simply light a candle and recite the following prayer and of course prayer from your heart in your own words as well. Saint Martha, I resort to thy aid and protection. As proof of my affection and faith, I offer thee this light, which I shall burn every Tuesday. Comfort me in all my difficulties and through the great favors thou didst enjoy when the Savior was lodged in thy house, intercede for my family, that we be provided for in our necessities. I ask of thee, Saint Martha, to overcome all difficulties as thou didst overcome the dragon which thou hadst at thy feet. In the name of the Father and of the Son and of the Holy Spirit. Amen
Julie Mae Yanga - Mr. Duvalier, Heres Mae from Philippines, I am new here… And I want to start this prayer on Tuesday right after to finished my novena to St. Archangel Rafael… I also owe novena to St. Father Pio of Pietrelcina, Black Nazarene, Senora Virgen dela regla and to St. Vincent de Ferrer. I believe in God and to his Angels and Saints that they will give a help whose indeed and have a faith to the lord. I read all the comments here about St. Martha. I truly found her in some feung shui tips that if you want to return back your lover to be faithful, light a green candle to St. Martha, thats why I find some blogs about her and these what i found. It is a very amazing all the glorious did of her, to grant any wishes that came from the heart. And I think St. Martha will also help me in my situation. My marriage life was in trouble since Feb of this year, because my husband cheated me onboard. And now he is working with that women on same ship. It is hurt me this moment to know....that my husband still insisting his feeling to that woman. (i've read his message to that girl, without him knowing) And he didnt message me at all or even ask how are my kids. I keep on fighting through all my prayers that my husband will stop to do cheating...instead give his life dedicate for work and for family. And also to the woman of her, to god light her way. I know and I believe that god has a purpose why this all happened...and I will surpass this. All i need is to trust god and his saints and let them incharge. Please let me know If I should need to get the Novena prayer of St. Martha. Thank you.
Rhonda - I just finished my 9 week novena to St Martha and she has given me a clear sign that my intentions will work out for me. St Martha has incredible powers and I feel so much stronger now that my intentions will work out. I would recommend St Martha and completing the 9 week novena. I'm going to start tomorrow again. Thank you St Martha for your guidance and support.
Learn more about my latest Books & Courses
Books
On-line Courses
Je vous bénis au nomdu Bon Dieu et tous les ancetres!
Can't find what you're looking for?
A Selection of Spells & Rituals from the Apothecarius
To see the full range of spells, rituals and other spiritual tools and products visit The Apothecarius Shop!
May God and the Saints bless you abundantly!